Our Elastopol spray polyurea offers an innovative and environmentally friendly solution for the protection of the speakers This revolutionary technology achieves high abrasion resistance, excellent waterproofing and a wide range of finishes, placing speaker and flight case manufacturers one step ahead in the production of high-quality audio components.
One of the distinctive advantages of our products is the speed of application. Thanks to the fast drying of Elastopol polyurea, manufacturers can increase productivity without having to use drying ovens, improving the efficiency of the production process.
In addition, our polyurea is environmentally friendly, as it is free of harmful solvents. This not only contributes to energy savings but also reduces the overall environmental impact of the production process.
ADVANTAGES AND BENEFITS OF ELASTOPOL SPEAKER PROTECTION:
Application speed: reduction of production time.
Fast curing: Polyurea dries quickly, reducing downtime.
Increased productivity: improved production efficiency without the need for furnaces.
High abrasion resistance: long-lasting protection against daily stress.
It does not crack at impact: the polyurea once applied retains its structural integrity at impact.
Weatherproof: suitable for the most extreme environmental conditions.
Applicable directly on wood: versatility of use.
Join us in adopting this ecofriendly, state-of-the-art speaker protection solution. Contact us today for more information and to find out how Elastopol can improve the quality and efficiency of your production.
Protect your speakers with our eco-friendly polyurea. Get personalized advice now.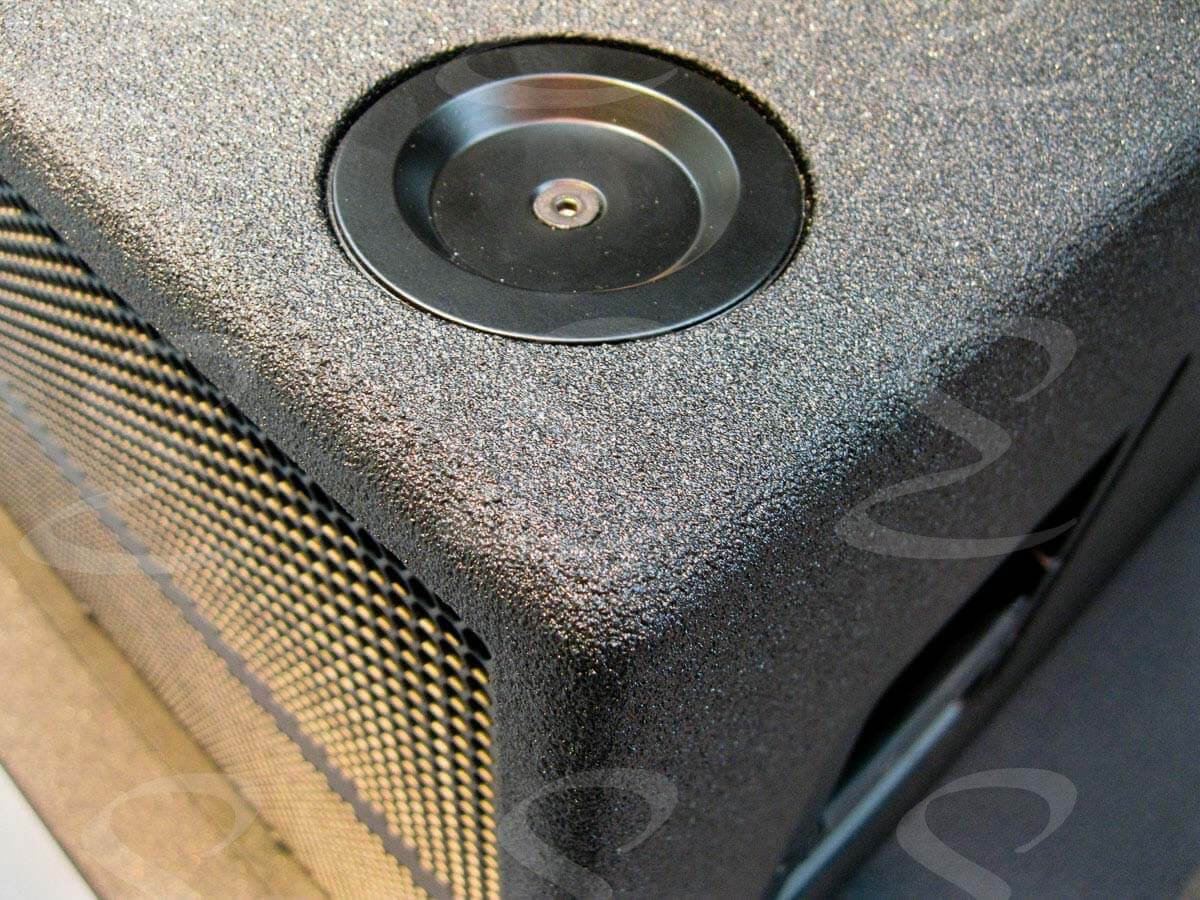 PRODUCTS FOR THIS APPLICATION